Beautiful certificate from Flushing Co-Operative Savings & Loan Association. This historic document has an ornate border around it with the company's name on top center. This item has the signatures of the Company's President, Chester Huntington and Secretary, David S. Wood.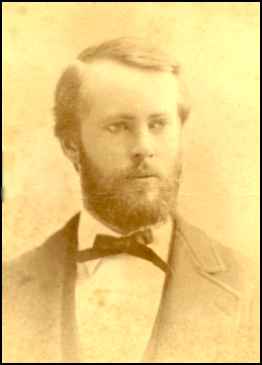 Chester Huntington
Chester Huntington was the founder and first president of the Flushing Co-Operative Savings & Loan Association. He was also the father of the famous aviator Howard Huntington. Chester Huntington was Born: 19 Oct 1843 in Albany, NY Died: 31 May 1929 in Stratford, CT.
Flushing Co-Operative Savings & Loan Association was incorporated on 03/06/1888. On 01/16/1935, the company converted to the Federal Flushing Federal Savings & Loan Association.
The Flushing Federal Savings and Loan Association was acquired by Syosset and Centereach in April 1986. At the time, Flushing Federal Savings and Loan Association had approximately $422 million in assets and eight branches located in Queens, Nassau, and Suffolk counties.
Flushing is a section of the borough of Queens in New York City, New York.
Before the consolidation of New York City in 1898, Flushing was an independent town in Queens County. Today, it is a thriving business and residential area, with large Chinese and Korean communities (see Chinatown and Koreatown). Flushing is 55% Asian-American. The Chinese community in Flushing is in fact now the largest in the New York metropolitan area, having surpassed Manhattan Chinatown several years ago (disputed — see talk page). There are also Hispanic American, African American, Southeast Asian and Filipino American communities in the area. There have been recent reconstruction efforts in Downtown Flushing, and Corona from Mayor Michael Bloomberg. Some of this reconstruction was undertaken as part plans to hold the 2012 Summer Olympics in the city. New York City was not selected to host the games, but government funding for the reconstruction of the area continues.
Flushing is one of the most prominent neighborhoods of Queens, along with Jamaica, The Rockaways, Bayside and Long Island City.
Flushing now has many new residential and commercial buildings and is an area that is experiencing rapid development. Primary streets in Flushing include: Main Street, Roosevelt Avenue, Northern Boulevard, Prince Street, Union Turnpike, Parsons Boulevard, Kissena Boulevard, and 164th Street.
Flushing is named after the city of Vlissingen, found in the southwestern Netherlands, first named when New Netherland was settled by the Dutch in the 1620s. Traces of Dutch history can still be found in Flushing today, such as the John Bowne House on Bowne Street, The Bowne Street Community Church (of the Reformed Church in America), and the Flushing Quaker Meeting House. The Flushing Remonstrance was signed here on December 27, 1657.
The Flushing Cemetery is the final resting place for renowned musician and singer Louis Armstrong, Bohemian writer Hermann Grab, financier Bernard Baruch after whom Baruch College is named, jazz musician Dizzy Gillespie, Dr. Adam Clayton Powell, Sr., actress May Robson and Vincent Sardi, Sr., founder of the famous Sardi's restaurant.
Interesting facts Actress Fran Drescher, tennis player Sandy Mayer, animator Chris Wedge, and porn star Ron Jeremy were born in Flushing. Archie Bunker, the fictional character from the 1970s American television sitcom All in the Family, attended Flushing High School. Several reputable sources, including the The New York Times, note the birthplace of composer John Williams as Flushing. However, other equally reputable sources cite his birthplace as Floral Park. North Flushing, the area nearest to Bayside and Whitestone is predominately an area of older, single family homes, and centers upon Bowne Park which is between 29th Ave and 32nd Ave, and 155st and 161st St. It's also called Little China/Korea/India/Philippines by residents in south Flushing (after the Long Island Expressway/Horace Harding Expressway to Main Street and Queens Boulevard)(disputed — see talk page) The great ash heap/valley of ashes of F. Scott Fitzgerald's The Great Gatsby used to be the ash dumping grounds in what is now Flushing Meadows Corona Park. The 1964 New York World's Fair was held in Flushing Meadows-Corona Park, remnants of which, such as the Unisphere and the New York State Pavilion, are still standing.
History from Wikipedia and Encyberpedia.